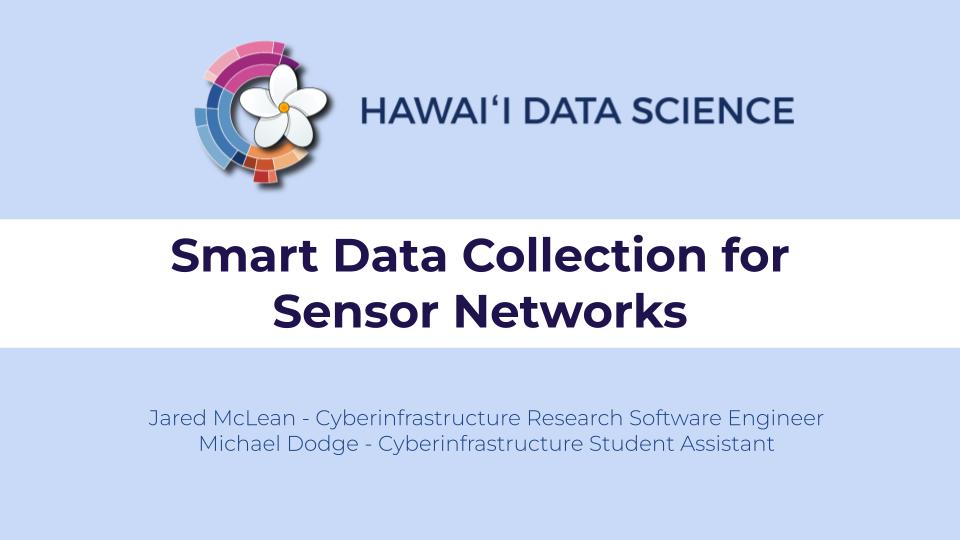 Smart Data Collection for Sensor Networks
2:00 pm - 4:00 pm
Online via Zoom
Public
ABOUT EVENT
Workshop Description
This workshop will cover the usage of the Tapis Streams API for representing sensor networks and streaming/processing real-time data. Participants will set up a Jupyter notebook instance on Mana and run through a notebook demonstrating how to implement a mock sensor station for recording climatological data via tapipy, a python library for interacting with Tapis. The user will then user Abaco containers to execute some analysis of the mock sensor data.
Prerequisites:
Attendees must have access to Mana and create a TACC account for access to Tapis.
Learning Outcomes:
By the end of this workshop attendees will be able to:
Participants will learn about Tapis and gain a basic understanding of how to use its Streams and Actor APIs through the python library tapipy.
Tools used in this workshop:
Mana
Abaco
Jupyter notebooks
python 3